8 min read
Five Transit Trends of 2022 – and What's Ahead in 2023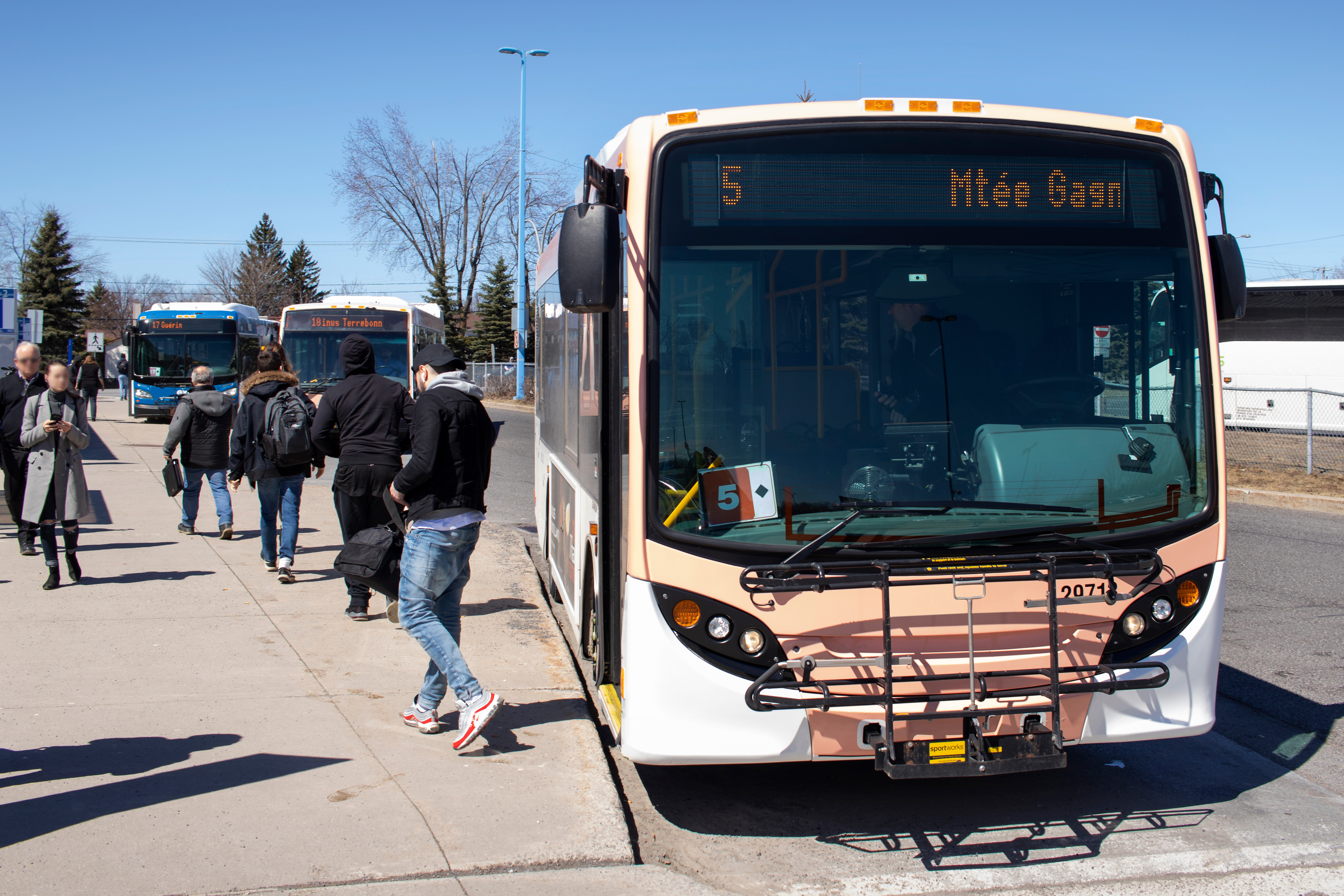 Transit continued its ridership growth in 2022. Read on to look back on some of the past year's most important developments, and predictions for what's next.
After the steep decline in ridership at the start of the pandemic and the crisis focus of 2020 and 2021, 2022 was a year of deepening recovery for transit agencies nationwide. Here are five trends we watched closely in 2022, and where transit will go in 2023:
S

low and steady

gains

in ridership across regions.
By the numbers:
What we saw: Transit ridership continued slow but consistent growth, a trend likely driven by many people shifting from full-time telecommuting to hybrid schedules. And Americans continued returning to pre-pandemic routines and activities — more activities, more gatherings, more sports, more shopping.
Smaller cities' transit networks saw a bigger bump back toward pre-pandemic levels, compared to larger cities. And bus ridership has recovered more quickly than train ridership, probably because lower-income and essential workers are more likely to rely on buses than white-collar workers, many of whom are still telecommuting part of the time.
What's ahead: Transit agencies will continue to focus on bringing riders back. A good starting point: moving away from the 9-to-5 model by changing fare structures and adding midday and weekend service to benefit those who ride transit for hybrid work and other needs. Ridership data and rider feedback must inform agencies as they shift priorities.
More

movement toward

clean

-

energy fleets.
By the numbers:
$2.2 billion for clean fleets announced under two competitive Federal Transit Administration grant programs.
Some counties and states are aiming for zero emissions fleets in the next 10 to 15
What we saw: Transit agencies large and small have gotten more green vehicles in circulation, and both federal and state support are helping to meet these goals. This year King County Washington announced its plan to build a zero emissions bus fleet by 2035. Keolis partner Foothill Transit, in Southern California, debuted its new hydrogen fuel cell fleet this month. New funding announced by the Federal Transit Administration will double the nation's electric bus fleet in just one year.
What's ahead: Agencies have a lot of work to do to ready themselves for the transition to electric vehicles. In Forbes earlier this year, Keolis head of North America operations David Scorey advised:
"You need to understand the duty cycle on which you want to use the vehicle, the operating characteristics of the network, train maintenance technicians and train the operators. … And then there's all of the back-office stuff around how you monitor battery health, wireless service, how you optimize the energy efficiency of the vehicle, how you make sure you've got the right charging arrangements in place."
While additional grant programs and tax credits are coming thanks to the Bipartisan Infrastructure Law and the Inflation Reduction Act, agencies will have to navigate the acts' buy-American provisions. And we'll need to ditch a one-size-fits-all approach and incorporate nuances like geography, ridership patterns, and grid capabilities into planning.
Transit a

gencies

tackled the workforce shortage head-on

.
By the numbers:
9 in 10 transit agencies surveyed by the American Public Transportation Association (APTA) said they face a workforce shortage.
8 in 10 of the surveyed agencies said the shortage impacts service.
What we saw: Like other sectors of the economy, transit faced a workforce shortage that forced agencies and their partners, like Keolis, to take bold steps to recruit and retain talent. As David Scorey wrote in May, "The success of public transportation in the U.S. is reliant on safe and reliable service made possible by the people we hire, train, and nurture as employees. … [W]e see this as an opportunity to get recruitment right and build a resilient workforce that can better meet tomorrow's demands on public transportation."
Keolis has taken steps to boost recruitment: on-the-spot offers at hiring events, signing and referral bonuses, a partnership with the College of Southern Nevada to establish a paid internship program for students interested in working with our mechanical department, and multifaceted efforts to reduce time-to-hire.
2022 was also the first full year of the Federal Transit Administration's Transit Workforce Center, a much-needed technical assistance center that helps transit agencies recruit, hire, train, and retain a diverse workforce.
What's ahead: Agencies must continue to show they are employers of choice and professionalize all corners of their workforces. But we believe the ripple effect of the labor shortage will be relaxed next year, especially for agencies and their partners who made solid investments in recruitment in 2022.
Equity took center stage — but there

's much more to be done

.
By the numbers: $1 billion federal pilot program launched to build racial equity in transportation and redress transportation's role in inequity.
What we saw: A new federal pilot program announced by Secretary of Transportation Pete Buttigieg in June aims to reconnect communities that have been disconnected from opportunity because the federal government built highways through them. The program exemplifies an increased focus on transportation planning as a tool for equity.
At Keolis, we believe partnering with communities where we work is key to advancing equity. For example, we have strong coalitions with the Fairmount community in Boston. At the start of 2022, David Scorey told Smart Cities Dive, "We're replicating that kind of approach across all of our operations and building up those local relationships with our general managers, with elected officials and with representatives of communities."
We've also seen more and more governments, like the Metropolitan Washington Council of Governments, take a hard look at transit statistics so they can build better systems that serve residents equitably.
What's ahead: Transit can and should be an equalizing force in society. Transit systems that center their services around the needs of passengers will help build more resilient and prosperous communities.
Traffic deaths remain high — but there may be signs of hope.
By the numbers: 20,175 people died in motor vehicle accidents in the first half of 2022, according to National Highway Traffic Safety Administration (NHTSA) estimates.
What we saw: Although NHTSA's early numbers showed yet another rise in traffic deaths in the first six months of the year, the agency also saw a slight decline — the first since the start of the pandemic — in the second quarter. NHTSA has not yet released data for the second half of 2022.
Early in the year, Secretary Buttigieg announced a national plan to improve roadway safety. That's an important step. The nation needs to also recognize the central role transit could play in increasing road safety. "A 2018 APTA report found taking public transit is 10 times safer than traveling by car and metro areas with higher public transportation use have lower traffic fatality rates," David Scorey wrote this fall. "Yet despite public transit professionals' long-standing knowledge that transit plays a key role in transportation safety, public transit remains stubbornly on the sidelines of the conversation."
What's ahead: Roadway deaths are an "exceptionally American problem." By looking to other nations for solutions, including studying their investments in public transit, we could make strides toward boosting safety in the United States.