4 min read
Tackling the transit labor shortage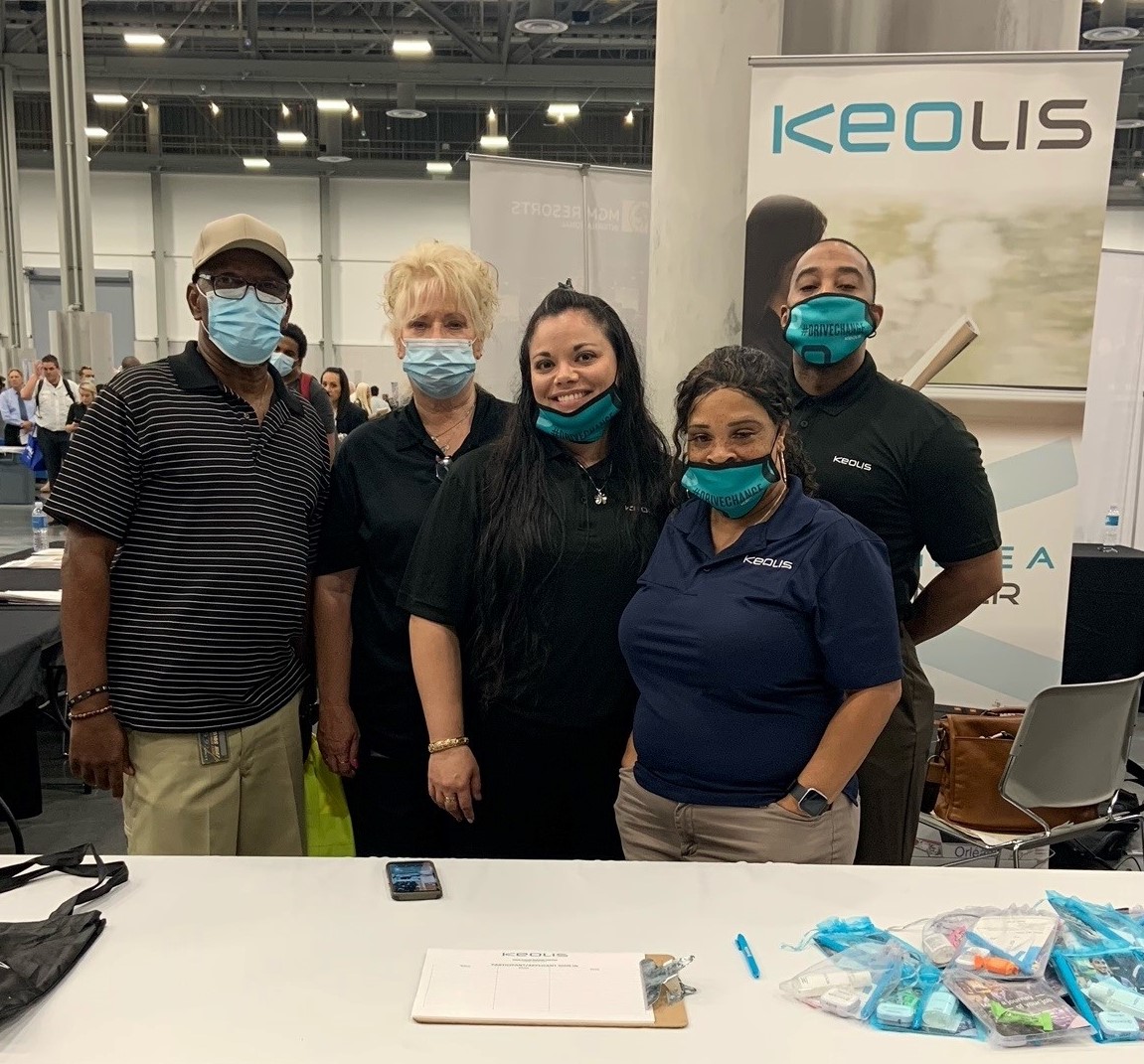 This article was originally featured in the May 16 issue of Passenger Transport, published by the American Public Transportation Association (APTA).
The success of public transportation in the U.S. is reliant on safe and reliable service made possible by the people we hire, train, and nurture as employees. That's why I want to share what we're doing to recruit and retain talent amid various headwinds in today's labor market. While some businesses or industries see difficultly amid the "great resignation," we see this as an opportunity to get recruitment right and build a resilient workforce that can better meet tomorrow's demands on public transportation.
At Keolis, our ability to attract operators, mechanics, and other staff is a competitive advantage. But if passengers elsewhere don't have reliable or frequent enough service due to staffing issues, then riders are likely to lose confidence in transit and return to private travel. What's good for the industry is good for every public transit system and every private operator, and it's my hope that what we're doing at Keolis will be useful to others.
With operations in the U.S. and Canada, Keolis North America is rapidly deploying our recruiting resources to where they are needed most – helping local operations conduct job fairs, media blitzes, and even engaging with community organizations to build al talent pipelines for those who need workforce training the most.
While we still have jobs to fill and work to do on improving our own talent processes, here are some areas where we're seeing the strongest results:
Recruitment
Our recruitment teams are using every tool at their disposal to attract talent to open positions.
Hiring efforts for various positions include events that generate on-the-spot offers. The job market is extremely competitive, and it is important to attract candidates with comprehensive offers that include full benefits from day one, paid training towards earning a commercial driver's license (CDL), and both generous sign-on bonuses and referral bonuses.
Supplementing these efforts with earned media, paid digital advertisements, and radio advertisements are essential to making job fairs productive. Our recruiting team has even found success with direct text messages (or SMS marketing). A partnership with national advertisers has also secured exclusive rights to job listings at local DMV's, diversity networks, and various military affiliates.
In Las Vegas, we've partnered with the College of Southern Nevada to establish a paid internship program for students interested in working with our mechanical department. Transit service is essential to a community's vibrancy, and so it's critical for us to be visible and active in those communities.
We're also working to ensure our pay and benefits are competitive with the new labor landscape. We continue to be in awe of our employees' tenacity as front-line workers during the pandemic, and we need to continue to reward that work.
Time to fill:
Our recruiting team has focused on conducting an analysis of the talent market to better understand existing challenges and opportunities. This has led to growing partnerships with internal stakeholders and hiring managers, which has increased the speed of the recruiting process. For example, in Boston the time to fill a position has been cut by more than half: from 311 days to fill, down to 135.
Across the United States, the average time to fill a Keolis position in 2021 was approximately 48 days. Today, it is approximately 44 days.
Retention and being the employer of choice:
Recognizing that many of the employees we are hiring will also join collective bargaining units, it is imperative for us at Keolis to continue to build productive relationships with labor leadership. Keolis has negotiated dozens of successful collective bargaining agreements across the U.S. and Canada in recent years. We have a dedicated labor relations team – and even a new Director of Labor Relations for our U.S. bus division – who have built a rapport with union representatives based on trust and dialogue.
Organized labor plays an essential role in retaining our people, and union leadership can help provide another avenue for feedback and help us to address issues or needs that aren't being adequately addressed.
Our people are a key pillar of how we do business at Keolis – the others being passengers, the agencies we partner with, and the planet. We want to be the best place to work in the mobility sector and create a sense of well-being at work. This requires us to leverage our international expertise in a way that provides resources to our local teams on the ground, not just senior management. That work includes career mapping, continual training, upskilling, fostering a culture of leadership, and a dogged focus on promoting diversity, equity, and inclusion.
--
Hiring is not just a numbers game – though there are certainly a lot of roles that need filling, and we still have work to do. However, we've made a deliberate effort to change our talent management processes and recruitment practices. We've shortened the time to fill positions and are continuing to build strong relationships with our teams and their labor representatives. And of course, we're constantly looking at the market to guarantee we're competitive and an attractive place to work.
Finally, we need to adopt the mindset that we're offering people something more than a job, we're offering them a career. If we can all get this right, then the future of public transportation in the U.S. looks more optimistic than ever.
--
Keolis is hiring now. To see a full list of open positions, please visit our careers page.