5 min read
Are Transit Agencies Ready to Adapt to Hybrid Workers' Commuting Demands?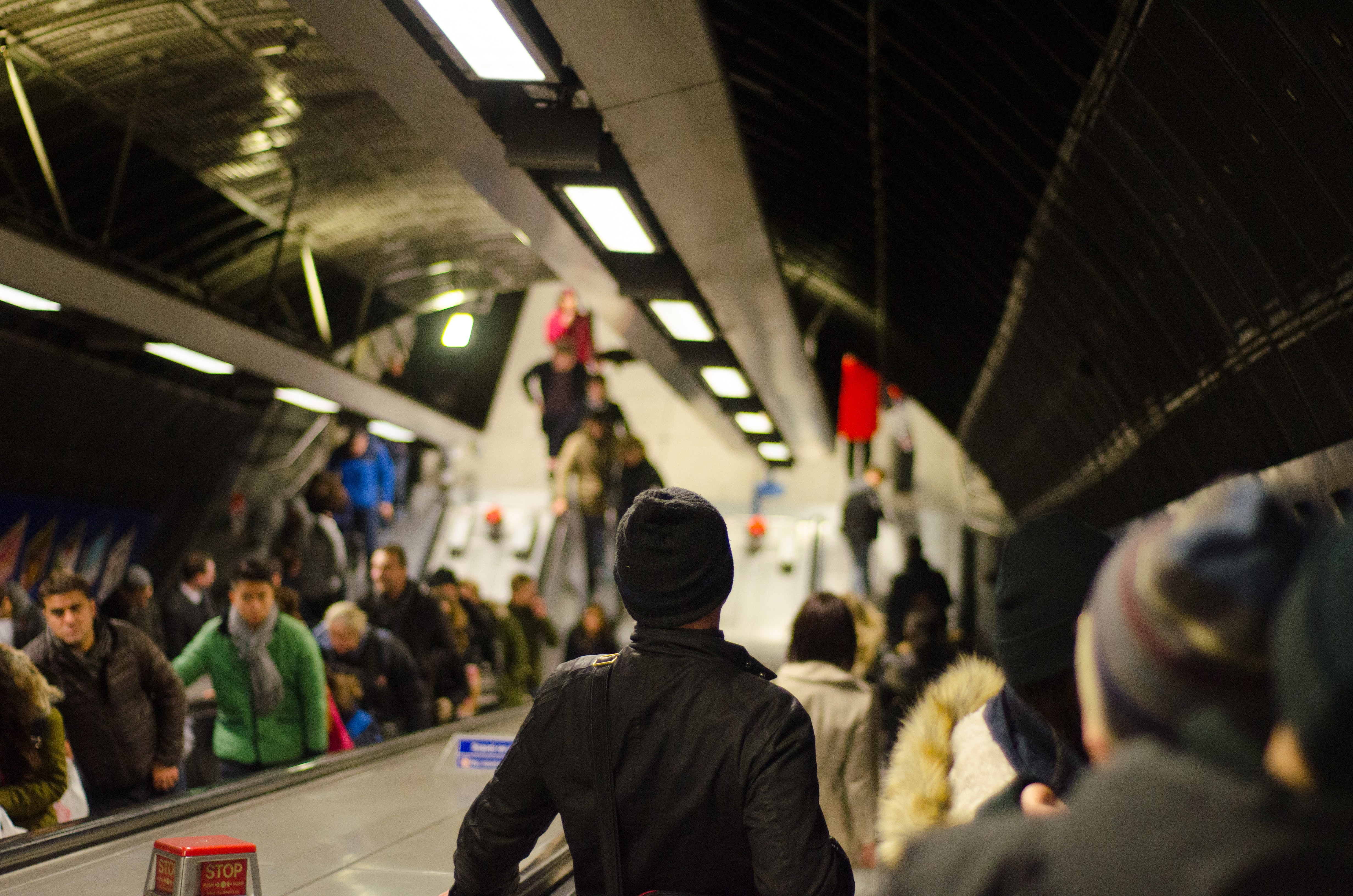 As more companies embrace a hybrid work model, one thing is clear to transit agency leaders in cities across the nation: employees aren't going back to their pre-pandemic commuting patterns. Transit agencies are being forced to rethink and expand beyond what was once their most dependable ridership base: commuters making twice-daily trips, Monday through Friday.
The challenge isn't just that many workers are working from home, it's also that many are commuting to their offices differently than they did before the pandemic. The reality is that the bulk of commuters likely will never return to their past ridership patterns. Only about 1 in 10 (9%) of people with jobs that can be done remotely prefer to be in the office full-time, according to a Gallup poll. Many companies are responding, scrambling to determine a competitive "new normal" for their workplaces and offering more flexibility for Americans to work when and where they want — and even to permanently live and work remotely.

This will undoubtedly stretch transit agencies that have relied on the weekly commute as their bread and butter, sometimes to the detriment of non-commuters who also rely on transit to go about their daily lives and yet have not always been prioritized when routes and hours are planned. To be successful in the years to come, transit agencies need to do two things: adapt to changing commuter patterns and better meet the needs of non-commuters.

Meeting the needs of the part-time commuter
National ridership has improved since its low during the lockdowns of 2020, but is only 73% of pre-pandemic levels, according to the latest data from the American Public Transportation Association. Hybrid work schedules, even those that include just one or two days a week or month of working from home, may seem insignificant for public transit. But when millions of people are taking a work-from-home option, a day here and there can have outsized impacts.

Whether it's staying home one day a week or "clustering," where commuters come in on the same days of the week, pandemic-borne changes in transportation behavior have pushed transit agencies to examine and respond to the limitations of the pre-pandemic commuter model. With Americans driving more now than ever, we need transit options for hybrid commuters who don't want to be stuck in traffic when they come into the office.

Some transit agencies, such as the Massachusetts Bay Transportation Authority (MBTA) and New York's Metropolitan Transit Authority (MTA), have taken note and are designing options that work for everyone who rides, not just those with a consistent or predictable daily commute.

For example, new fare structures can make it easier for sometime commuters and other less-frequent riders to turn to public transportation. Instead of monthly transit passes, which provide blanket access and often don't work for those who visit the office less frequently or whose schedules are varied, hybrid commuters need a transit pass that comes in smaller doses.

Boston's FlexPass, for example, is a bundled fare valid for any five days of travel within a 30-day period. First introduced by MBTA as a temporary response to the pandemic, the FlexPass is now a permanent option, a nod to changing commuter behavior.

Don't want to schlep to buy a transit card? New technology, like open loop payments that allow users to use their contactless credit card to pay their fares, is modernizing fare payment, increasing efficiency and simplifying the process for riders. When executed properly, these approaches have been a resounding success: over 1 million New Yorkers use the MTA's open loop payment system daily.

These innovations demonstrate that adapting transit fares to today's world is an achievable goal that can better serve riders of all types. Their success is also dependent on collaboration between local transit authorities and city street departments, business groups, state highway departments and private transit operators. Since people's movements are rarely linear and can involve multiple hub-spots or modes, stakeholder collaboration helps transit agencies advertise service offerings and streamline feedback on improvements and adjustments.

Midday, weekend and flexible service are the missing link
We've all had the need to get home quickly to make an appointment with the plumber, pick up a sick child from school or take a pet to the vet. The fact that rush hour is not as a much of a rush anymore is a golden opportunity to prioritize molding service to the needs of today's riders — to really go back to square one and rethink what transit schedules should look like.

For example, a study commissioned by the Greensboro Transit Authority (GTA), in Greensboro, North Carolina, and conducted using our innovative tool, Keolis Evolve, found little difference between travel habits on weekdays and weekends. GTA decided not to go ahead with planned weekend-service cuts and instead invested in weekend service.

The GTA study found that about half of all weekday trips occurred outside of peak hours. So it makes sense that another solution, put in place by MBTA and other agencies, is to reallocate some commuter trains to run during the day, instead of during the morning and evening peaks. Those who benefit include commuters who don't work a typical 9-5 schedule, such as those who start work early or leave late, as well as people who need to make short daytime trips to the grocery store or doctor's office.

Public transit agencies could also use real-time data about transit usage to dynamically adapt their schedules or offerings — and their fares. At a high-demand times, agencies could activate more robust schedules and put in service additional buses to complement rail offerings.

Similarly, commuters and others may also be more likely to ride transit during slow-downs due to maintenance or capital investments if agencies discount prices.

Looking toward the future
Cities and transit agencies shouldn't merely focus on the changes we're seeing today and wait for the hybrid work transition to play out. They've got to think far ahead. Zoning is perhaps the most powerful tool local governments have to encourage or discourage purposeful density that enables people to live, work and play where and when they want to. Public transit agencies should have a stronger voice in that process.

And to adapt to the changing needs of our current and future communities and workplaces in an increasingly complex and interconnected world, cities and their transit agencies need to focus on access and equity, as well as building new, interagency and stakeholder collaboration. By prioritizing new and infrequent riders, we can adapt to hybrid work and make sure public transit serves all members of the public, no matter what our commutes look like in the decades ahead.