4 min read
How Women Are Changing the Face of the Transit Industry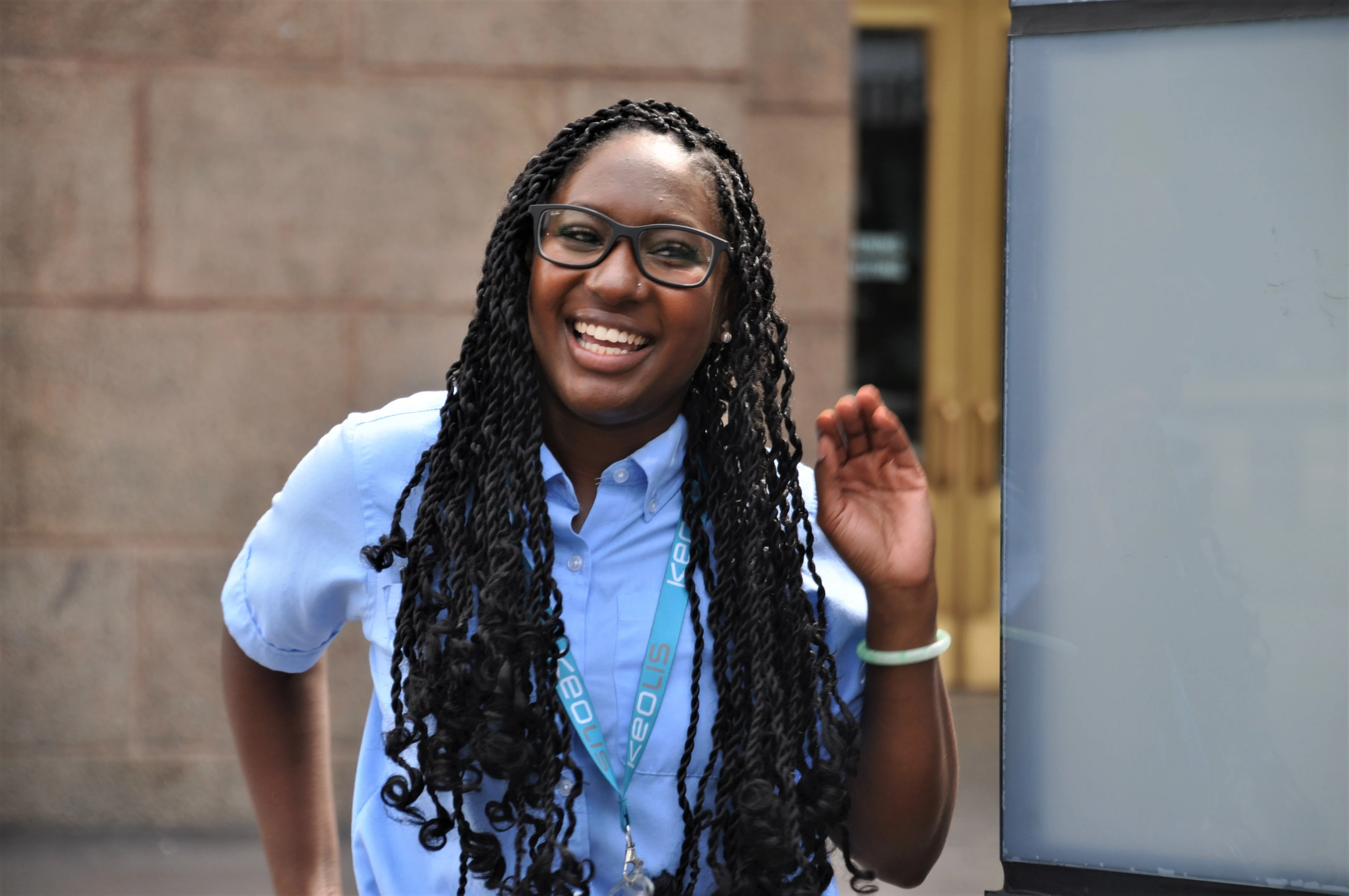 When it comes to transit agencies reflecting the needs of their riders, the divide in women's participation between industry leadership and overall ridership is especially vast: women make up about 55% of U.S. transit riders yet only as little as 15% of the transportation workforce. But recent developments underscore just how urgent it is to incorporate women in transit decisions — paying not only economic dividends for transit agencies but also providing an integral way forward as agencies continue to recenter services on their core riders. Recent changes at Keolis, as well as other transit operators and agencies around the world, show the ways women can change the face of the industry, from route planning and execution to employee success and welfare. For us, it is critical that our organization reflect the communities we serve.
Elevating Women Leaders
Keolis, whose nine-person global executive board includes five women, knows better than others the direct value cultivating women leaders within the organization can have for our services. From drivers that have risen through the ranks to management, to new management-level hires at the senior ranks of our operation, we are committed to putting decision-makers in place that reflect the needs of our core riders.
These leaders have had some of the most direct impacts on our operations in recent years — from Aline Frantzen's leadership of the U.S. bus operation, where she has spearheaded new routes that challenge the status quo to reflect actual needs in local communities to advance overall ridership, to Keolis Group CEO Marie-Ange Debon's leadership of the global business, (Keolis Group's nine-person executive committee includes four women).
Adding more women to leadership positions, and ensuring that women already in the transit workforce have pathways available towards leadership positions, is not only the right thing to do – it's good business. A recent article in the Harvard Business Review cites research that shows businesses with more women in "senior positions are more profitable, more socially responsible, and provide safer, higher-quality customer experiences." The transit industry has long been a male-dominated workplace. Transit has also long struggled to sustainably grow new riders – maybe more female managers and executives can help change this.
Ensuring Equitable Access
One of the most visible ways women are making a difference in the transit industry is in overall rider services and network design. Providing true equality of access for transit isn't complete until the industry prioritizes concerns that may be unique to women, who historically have borne the majority of important roles in the home such as raising our community's children. Even as gender roles evolve, ridership demands like these can only truly be prioritized if those perspectives are represented in leadership.
Women leaders in transit have been working tirelessly to adjust service offerings to reflect these concerns, which have implications for both physical accessibility and scheduling. Parents need to be able to bring young children and strollers onboard transit without tremendous physical difficulty, and routing — which has traditionally focused on moving commuters — needs to cater to riders at off-peak times in addition to rush hour, to enable greater access for those reliant on transit for childcare needs, or alternative shift schedules.
It's important to remember that commutes only account for about 15 percent of all journeys taken on transit and women account for 55 percent of transit users. More input on service patterns and offerings may even help attract more casual travelers, growing transit's ridership base and fare revenues.
Putting Safety First
Women are far more likely than men to report personal safety concerns as a principal reason for avoiding public transportation. While transit safety is a universal priority among agencies and operators alike, the industry must double down on addressing this prime deterrent to broader ridership.
When women are the ones planning routes, managing staff, or even driving buses, they make simple changes that go a long way towards prioritizing greater safety, such as implementing "night stops" that allow passengers to request bus drop-off locations closer to home rather than at traditionally designated stops.
Leading the Energy Transition
Addressing climate change will be the defining challenge for the transit industry in the next decade. With a warming climate posing particular challenges to the world's women, in many cases it has been women leading the way on inclusive solutions to the crisis.
The same has been true for climate-friendly transit. From shared and micro-mobility solutions to transitioning full fleets to zero-emissions vehicles, transit agencies are squarely positioned to supercharge the race to lower global carbon emissions, and across the board, women have been the ones leading that change. Keolis's own Annelise Avril, the SVP for Marketing, Innovation and New Mobility Services, has devoted her and her team's energy to finding unique solutions to the climate crisis — from innovation in the technology that powers Keolis's routes to more indirect pathways like revolutionizing data collection to make urban areas more bike-friendly and reduce car dependence.
A representative workforce is the key to responsive services that cater to the needs of the communities we serve while ensuring we have safe and climate-friendly offerings for our children and grandchildren. As we celebrate Women's History Month and International Women's Day today, Keolis is proud to develop these kinds of solutions — not just in our operations, but in recruiting a workforce and fostering an environment where women leaders can learn, grow, and lead the industry for decades to come.