3 min read
Diversity as a source of strength for Keolis' Fort Lauderdale operations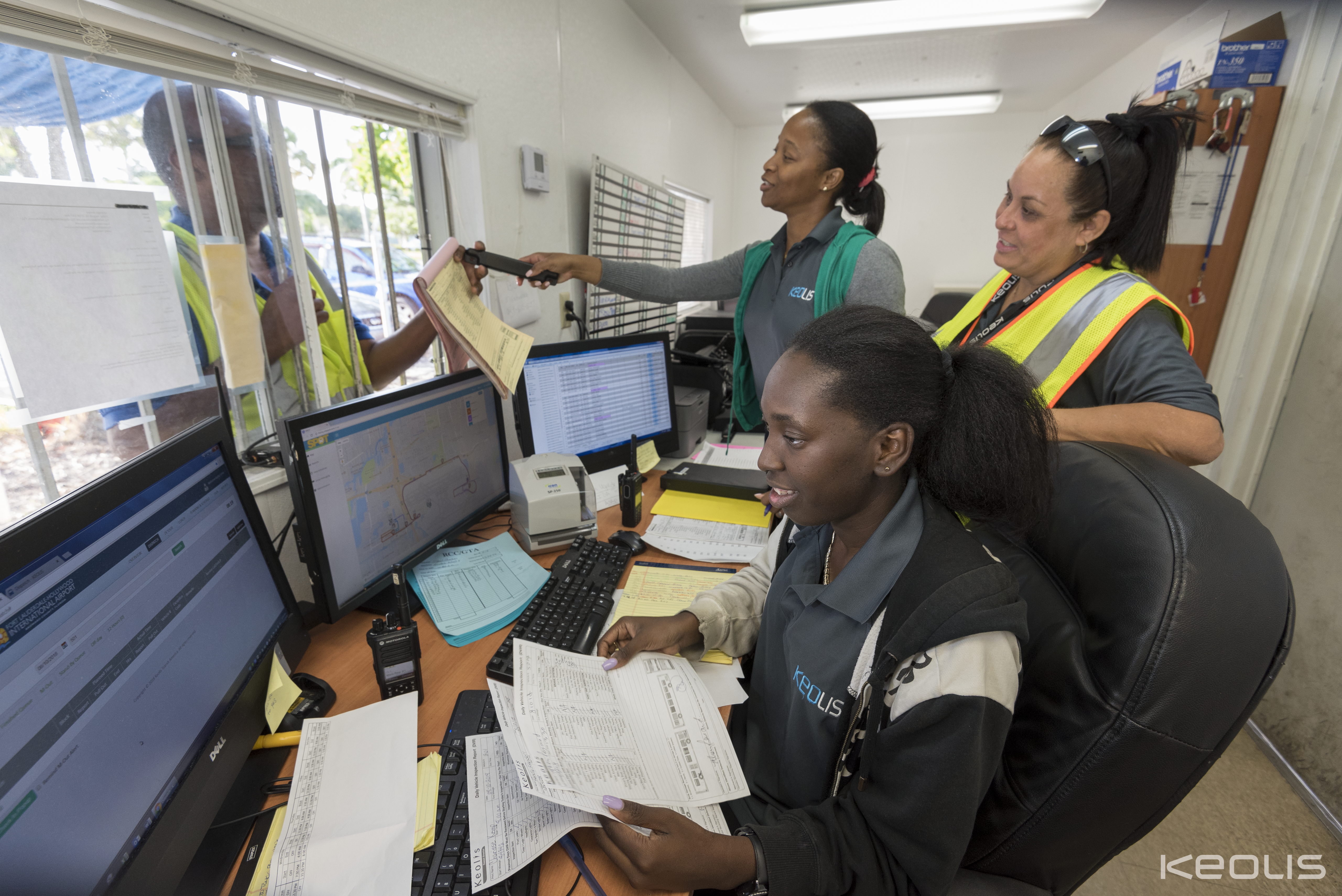 REFLECTING ON JUNETEENTH AND NATIONAL CARIBBEAN-AMERICAN HERITAGE MONTH
Fort Lauderdale boasts a multitude of vibrant communities, filled with different languages, cultures, heritages, and traditions. The extent of South Florida's diversity is evident in the millions of passengers who pass through Fort Lauderdale Airport (FLL). As the general manager of Keolis' operations at FLL, overseeing both bus service within the airport, I'm immensely proud of our diverse team, which provides an essential service to millions of Floridians and travelers from all walks of life, including communities of color. Whether it's to get to school, to the workplace, or around the airport, Black and Hispanic people in particular benefit from reliable and affordable transit options.
South Florida has been transformed over the last few decades and I'm proud to call such a culturally rich place my home. Even as this diversity is a source of strength and pride, it calls us to ensure we're celebrating our multicultural history, educating those around us, and working to address lasting racial disparities as we reflect on Juneteenth and mark National Caribbean-American Heritage Month.
Our team itself reflects the rich diversity of the region, with 90% people of color (75% being Black) and many employees of Caribbean heritage. This sort of demographic breakdown is not uncommon across South Florida, but we all need to ensure that our diversity is a source of strength rather than a reflection of inequity. Promoting these commemorations should be a way to honor the struggles, achievements, and cultural contributions of South Florida's Black communities as well as a cause to reflect on efforts to create a more just and inclusive society.
I hope that our employees, our riders, and the communities we serve will join in celebrating the importance of diversity and commemorations like Juneteenth and National Caribbean-American Heritage Month. But it's also important that those of us who aren't familiar with these observances dedicate ourselves to moving beyond surface-level understandings of their meanings. For example, Juneteenth marks the day when enslaved people in Galveston, Texas learned that they were free, more than two years after the emancipation proclamation. This two-year delay (including a period of more than two months after the end of the Civil War) speaks to the lasting disparities Black Americans face and continued impediments to achieving racial justice.
As a public transportation company, Keolis works to identify how we can best serve communities of color, who disproportionately rely on public transportation. Despite the widespread importance of public transit, gaps remain in creating services that meet people's needs—especially for historically marginalized communities. At Keolis, part of our commitment to our communities includes working with our partners to prevent transportation deserts, expand service to underrepresented areas, ensure we're meeting the scheduling preferences of all passengers and not just commuters, and fully integrate ourselves as part of the communities we serve.
At Keolis' FLL operations, we've embraced this commitment to the region. This year, we're projected to carry over 6.2 million passengers, which represents a steep increase from last year's 4.8 million passengers as Floridians return to pre-pandemic travel levels. From international visitors, business travelers, and vacation-bound residents, to airport employees, our bus drivers interact with and provide a safe, comfortable environment for everyone who uses public transportation at FLL.
For our employees, we introduced mentorship programs, expanded internal professional development opportunities, and launched peer employee resource groups to ensure that our employees of color feel supported and can progress in their careers. We're also rolling out a dashboard to make detailed data about organizational demographics accessible so that we can have a clear sense of our composition as a company. I'm proud to say that in addition to a majority-minority Keolis workforce here in FLL, our management team is approximately two-thirds women-led. Lastly, we prioritized diversity, equity, and inclusion as a major focus of our hiring practices, so that we're reaching all potential employees, even people who may not have considered a career in public transportation.
This month, as we celebrate Juneteenth and National Caribbean-American Heritage Month in the Fort Lauderdale area and beyond, let's lean into diversity as a source of pride and not miss out on the opportunity to identify ways to advance equity through public transportation.