4 min read
National Hispanic Heritage Month: Reflecting on Keolis' Values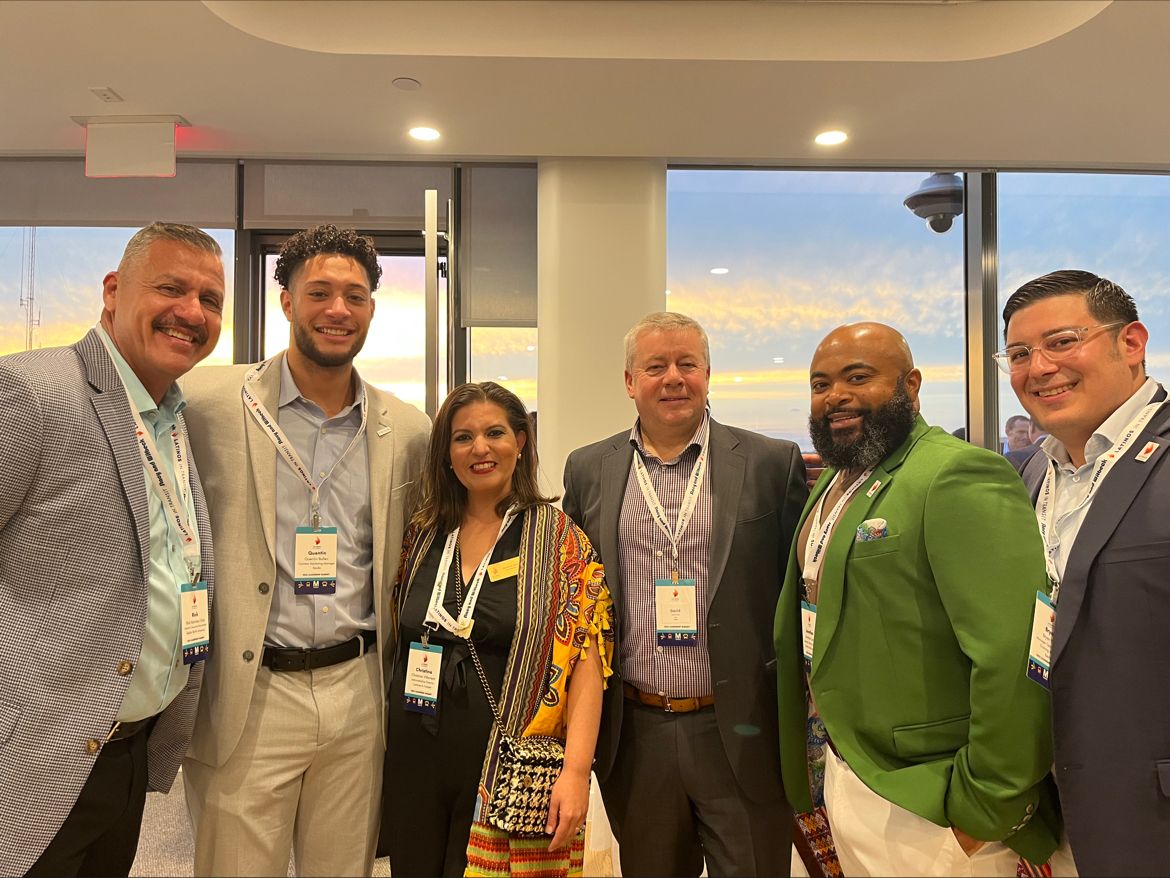 As National Hispanic Heritage Month comes to a close, we have the opportunity to reflect on the important contributions that the Latino community has made to the transit industry and how we can create workplaces with the values, cultures, and policies that attract and support Latinos.
Latinos are the fastest-growing demographic group in the transit industry, and Latinos use transit at a higher per-capita rate compared to others—and so, it's no surprise that we will have a major role to play in moving public transit forward. As the director of executive recruitment and business development, I'm focused on ensuring that Keolis can implement staff recruitment strategies that attract diverse talent, reflect the diversity of our ridership, and ensure we're a welcoming, inclusive workplace for all employees.
Building a diverse workforce requires recruitment strategies that recognize and address barriers for applicants. To reach Latino candidates—whose perspectives, backgrounds, and talents enrich our organization—we need to ensure we're meeting applicants where they are. This includes making sure we're going to candidates directly and encouraging them to consider a career in transit, whether it's at a conference, seminar, or job fair. With the transit industry facing a labor shortage, it's important that we do not just recruit from existing transit industry professionals but that we ensure that a stream of new, younger workers enters the industry. Spreading the word about public transit as an attractive industry and ensuring we communicate that it can be a long-term, rewarding career is key to attracting new candidates. By expanding our aperture to a broader set of new, diverse candidates, we can take meaningful steps toward addressing the labor shortage that affects 96% of U.S. transit agencies.
I've spent nearly eight years at Keolis, a reflection not just of Keolis' efforts to recruit Latinos but of the values, culture, and policies that have made Keolis the type of workplace I want to remain a part of. The same factors that have led me to stay nearly a decade at the organization are the ones we try to promote across our teams and divisions. Opportunities for professional advancement are key: we're proud to have general managers who began their careers as bus operators, moved into management, and eventually into senior leadership and whose careers are a testament to the opportunities that exist in transit, and which will be nurtured at Keolis.
We are also committed to boosting employees' ability to be flexible and have greater agency over their working hours. Whether it's daycare, part-time classes, or other obligations, we recognize that individuals have unique commitments and schedules. That's why we're prioritizing efforts to accommodate different schedules and making it easier to participate in the workforce while maintaining a positive work-life balance.
We're also committed to maintaining a culture where diversity, equity, and inclusion is valued at all levels. Ensuring people feel accepted and valued ultimately makes Keolis a better place to work for everyone, regardless of whether you identify as an underrepresented minority. Along with Keolis Vice President of Diversity, Equity, and Inclusion Nichole Gladney, I've been working on further improving our tracking of metrics around recruitment and employee engagement. With this information, we have benchmarks and trends to reflect on so we can better focus our recruitment efforts.
I continue to take pride in Keolis' sustained efforts to improve and promote inclusivity in the workplace. This requires active commitment and participation from senior leadership. If leaders want to establish a set of values throughout an organization, they need to lead by example. I've seen the power of this approach at Keolis, where our leadership is front and center in its efforts to embrace the importance of creating an inclusive workplace and recognizes our culture as a vital element of our business success.
I attended the Latinos in Transit Leadership Summit in Washington, D.C. late last month along with our CEO, David Scorey. Taking place during National Hispanic Heritage Month, the conference was a sold-out event dedicated to bringing together transportation professionals from across the country. It was especially rewarding for me to attend, as I've participated in various networking events over the years with Latinos in Transit and am a strong supporter of the organization.
At the Latinos in Transit Leadership Summit, Administrator of the Federal Transit Administration (FTA) Nuria Fernandez received the Founders Award, a prize that celebrates her dedication, vision, and unwavering commitment to transportation equity. Administrator Fernandez is a noted advocate for diversity and inclusion in transportation, and she highlighted the importance of organizations like Latinos in Transit in those efforts: "I want to thank Latinos In Transit, 'mi gente', for presenting me with this honor. So many of us have similar and shared experiences on our professional journeys in this industry, but one thing is certain: Latinos in Transit has transformed our lives and outlook for the future. Muchas gracias!"
Keolis joined Latinos in Transit as a business partner earlier this year, so I'm excited about what the future will hold for our partnership and our joint efforts around education, mentoring, and professional development. Keolis' decision to partner with Latinos in Transit, and the role of leadership in fostering this relationship and attending Latinos in Transit events, is an important mechanism to support the Latino community at Keolis not just during National Hispanic Heritage Month but throughout the year.
As Keolis' month-long celebration of Hispanic heritage draws to a close, I'm proud of the efforts we've made to create a more diverse workforce, foster a more inclusive workplace, and broaden awareness of the role of Latinos in the transit industry. With company-wide support for these efforts, we can ensure that Latinos continue to make Keolis a stronger, more diverse, and more innovative organization.