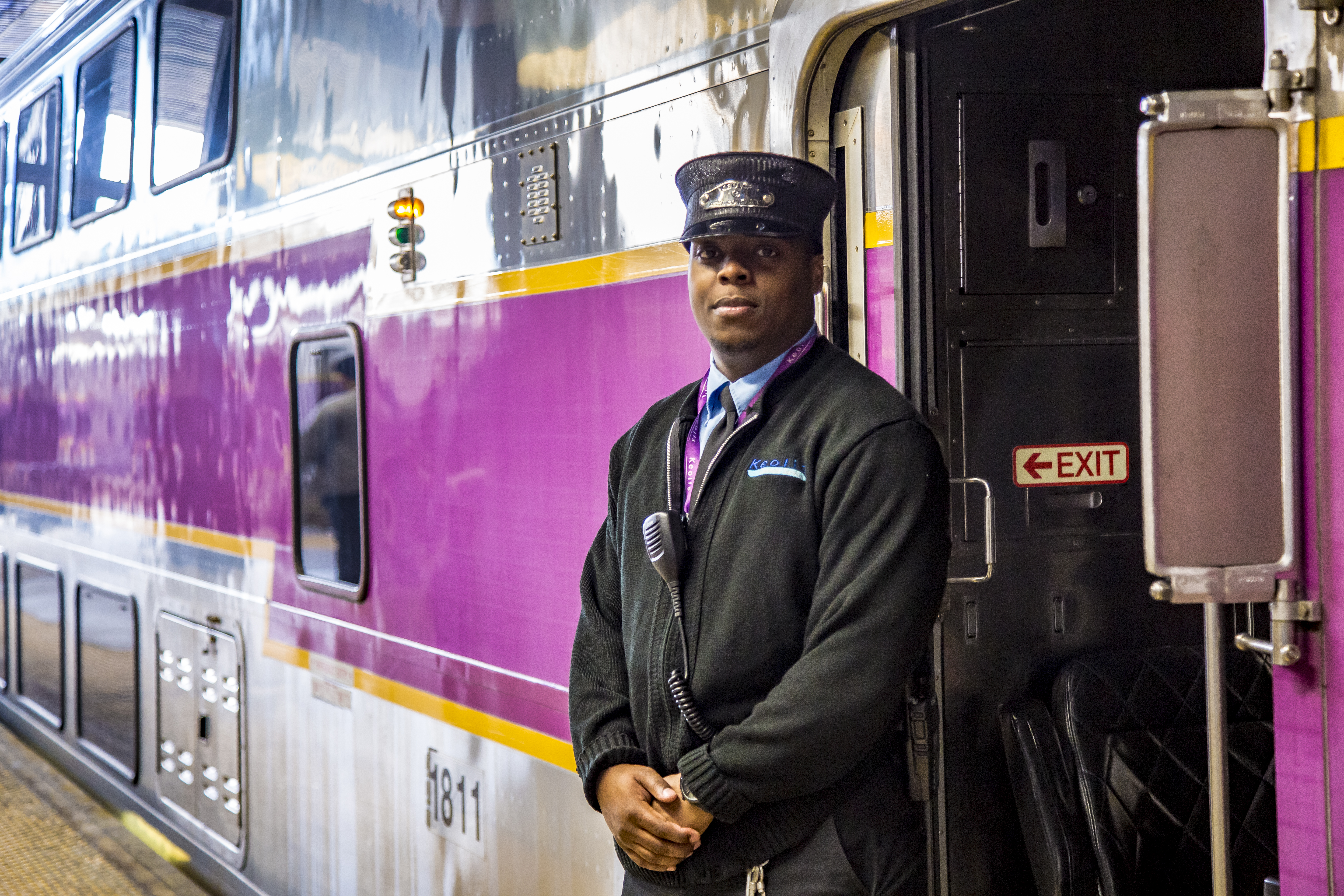 Jump to read this blog in Spanish.
Juneteenth is an opportunity to celebrate but also to revisit our responsibility and commitment to year-round action advancing racial equity. At Keolis North America, observing Juneteenth is a reflection of our values and our commitment to diversity, equity, and inclusion (DEI), a pledge that extends to both our employees and the communities we serve. As we approach this important day, we're called not only to take pride in the work we've done, but also to renew our resolve on advancing equity every day of the year, such as through our expansion of our Employee Resource Groups, recruitment and investment in Black employees, and enhancement of our website's reporting and accountability information.

Juneteenth

While Juneteenth may seem new to many - especially since it was only first recognized as a federal holiday last year - it has been celebrated in the Black community since its origin in 1865. It commemorates the date when at long last, the Union army announced the end of slavery to enslaved people in Galveston, Texas, more than two years after the Emancipation Proclamation. As such, Juneteenth is a multifaceted holiday, commemorating the emancipation of Black Americans and celebrating Black history, achievement, and culture. But the delay in securing freedom speaks to continued impediments to achieving racial justice and reflects the lasting fight for our civil liberties.

That fight for racial justice endures, and our past should serve as inspiration and a call to action for all Americans. Juneteenth isn't just about emancipation , but about acknowledging the legacy of slavery in the United States and the lasting disparities created. Connecting the present and the past, we are called to examine how we're addressing racial inequity in our personal lives and professional work. At Keolis North America, we are committed to promoting DEI through action and I'm proud to report on the progress and commitments we've made.

Keolis' Commitment to our Workforce

Our commitment stems from our values and the belief that the best workforce is diverse and grounded in a shared sense of belonging. Establishing values, corporate positioning statements, or equity plans is the easy part. Living our values is the real challenge and responsibility of every individual. At Keolis, our values are intertwined with every aspect of our organization, from our teams and strategic goals, to the decisions we make on a daily basis. This means doing all we can to support equity in our workforce, a majority of whom are people of color. To recruit talent and build a diverse workforce, we've partnered with the Professional Diversity Network, COMTO, and a host of other organizations across locations.
For current employees, we launched Employee Resource Groups to create and identify professional development opportunities, raise awareness to relevant issues and policy changes, while creating a safe space to share experiences and feedback. This year, we're expanding and creating additional groups to amplify voices who have not always been heard and give employees a say in our company's future and implementing a seven step high impact Mentorship Program to increase development opportunities for under-represented groups Initiatives like these not only help us make Keolis a better place to work, but also assist with building high-performing teams that are strengthened by diverse perspectives.

Keolis' Commitment to our Community

Public transit plays a crucial role in equity for underserved communities, who are often more reliant on public transportation services. A main driver of economic mobility, public transit allows for a more level playing field through access to school, jobs, and other opportunities. We still have work to do to ensure public transit is accessible to even more people, which is why we're working to boost transit equity and access to public transit across our operations, keeping diverse communities in mind as we rethink public transit scheduling and systems.

We also know that people of color will be disproportionately affected by climate change. As a leader in the public transit field, we're working to reduce transportation sector emissions and lower carbon outputs from personal vehicles. Those goals are intimately connected with our DEI initiatives and will help reduce the burden of climate change on vulnerable communities.

Juneteenth's Mandate

Two years after a summer that many have described as a moment of "racial reckoning" for the United States, it's clear that advancing DEI isn't a one-time effort – it requires lasting commitment. On its own, celebrating a holiday doesn't advance racial equity. What it does do is force us to examine the progress we've made and the work we have yet to do.

We're proud of the strides we've made at Keolis towards advancing DEI in our workforce and beyond, and we're not stopping there. As we recommit to advancing our DEI goals, not only on Juneteenth but throughout the year, we're prioritizing listening to Black voices, pursuing more equitable policies and procedures, and continuing to take every next step with our values in mind.
Juneteenth representa una oportunidad para celebrar, pero también para repensar nuestra responsabilidad y compromiso con la acción durante todo el año para promover la equidad racial.
En Keolis North America, el celebrar Juneteenth refleja nuestros valores y nuestro compromiso con la diversidad, la equidad y la inclusión (DEI), una promesa que se traslada tanto a nuestros empleados como a las comunidades a las que prestamos servicios.
A medida que nos acercamos a este importante día, estamos llamados no solo a enorgullecernos del trabajo que hemos realizado, sino también a renovar nuestra determinación de promover la equidad todos los días del año, por ejemplo, a través de la expansión de nuestros Grupos de Recursos para Empleados, reclutamiento de empleados negros e inversión en ellos, y mejora de la información de rendición de cuentas y presentación de informes de nuestro sitio web.
Juneteenth
Si bien Juneteenth puede parecer algo nuevo para muchos, especialmente porque se reconoció como día festivo federal apenas el año pasado, se ha celebrado en la comunidad negra desde su origen en 1865.
Conmemora la fecha en la que, finalmente, el ejército de la Unión anunció el fin de la esclavitud para las personas esclavizadas en Galveston, Texas, más de dos años después de la Proclamación de Emancipación.
Es por eso que Juneteenth es un día festivo multifacético, ya que conmemora la emancipación de las personas afroamericanas y celebra la cultura, los logros y la historia negra.
Pero la demora en garantizar la libertad habla de los continuos impedimentos para lograr la justicia racial y refleja la eterna lucha por nuestras libertades civiles.
Esa lucha por la justicia racial sigue en pie, y nuestro pasado debería servir como inspiración y un llamado a la acción para todos los estadounidenses.
Juneteenth no se trata solo de la emancipación, sino de reconocer el legado de la esclavitud en los Estados Unidos y las disparidades subsistentes que esto generó.
Al conectar el presente y el pasado, estamos llamados a observar cómo abordamos la inequidad racial en nuestra vida personal y en nuestro trabajo profesional.
En Keolis North America, asumimos el compromiso de promover la DEI a través de la acción, y me enorgullece informar sobre el progreso y los compromisos que hemos logrado.
El compromiso de Keolis con nuestra fuerza laboral
Nuestro compromiso nace de nuestros valores y de creer que una fuerza laboral óptima se logra con la diversidad y con bases en un sentido de pertenencia compartido.
Establecer valores, declaraciones de posicionamiento corporativo o planes de equidad es la parte fácil.
Encarnar nuestros valores es el verdadero desafío y responsabilidad de cada individuo.
En Keolis, nuestros valores están entrelazados con todos los aspectos de nuestra organización, desde nuestros equipos y objetivos estratégicos, hasta las decisiones que tomamos a diario.
Esto significa hacer todo lo posible para apoyar la equidad en nuestra fuerza laboral, conformada en su mayoría por personas de color.
Para reclutar talentos y crear una fuerza laboral diversa, nos hemos asociado con Professional Diversity Network, COMTO y una serie de otras organizaciones en todas las ubicaciones.
Para los empleados actuales, lanzamos los Grupos de Recursos para Empleados a fin de crear e identificar oportunidades de desarrollo profesional, generar conciencia sobre problemas relevantes y cambios de políticas; todo mientras creamos un espacio seguro para compartir experiencias y comentarios.
Este año, estamos ampliando los grupos y creando otros aparte para amplificar las voces que no siempre han sido escuchadas y darles a los empleados una voz en el futuro de nuestra empresa e implementar un Programa de Tutoría de alto impacto de siete pasos para aumentar las oportunidades de desarrollo para grupos subrepresentados. Iniciativas como estas no solo nos ayudan a hacer de Keolis un mejor lugar para trabajar, sino que también nos ayudan a generar equipos de alto rendimiento que se fortalecen con perspectivas diversas.
El compromiso de Keolis con nuestra comunidad
El transporte público juega un papel crucial en la equidad para las comunidades desatendidas que, a menudo, dependen más de los servicios de transporte público.
El transporte público, un motor principal de la movilidad económica, permite un campo de juego más nivelado a través del acceso a la escuela, los trabajos y otras oportunidades.
Todavía tenemos trabajo por hacer para garantizar que el transporte público sea accesible para más personas, razón por la cual estamos trabajando para aumentar la equidad en el transporte y el acceso al transporte público en todas nuestras operaciones, teniendo en cuenta a las diversas comunidades mientras repensamos los sistemas y horarios del transporte público.
También sabemos que las personas de color se verán afectadas de manera desproporcionada por el cambio climático.
Como líderes en el campo del transporte público, estamos trabajando para reducir las emisiones del sector del transporte y reducir las emisiones de carbono de los vehículos particulares.
Esos objetivos están íntimamente conectados con nuestras iniciativas de DEI y ayudarán a reducir la carga del cambio climático en las comunidades vulnerables.
La premisa de Juneteenth
Dos años después de un verano que muchos han descrito como un momento de "ajuste de cuentas racial" para los Estados Unidos, queda claro que promover la DEI no es un esfuerzo de una sola vez, sino que requiere un compromiso duradero.
Por sí solo, celebrar un día festivo no promueve la equidad racial.
Pero lo que sí hace es obligarnos a analizar el progreso que hemos logrado y el trabajo que aún nos queda por hacer.
Estamos orgullosos de los pasos que hemos dado en Keolis para promover la DEI en nuestra fuerza laboral y en otros ámbitos, y no nos detendremos allí.
Mientras renovamos el compromiso de lograr nuestros objetivos de DEI, no solo el 16 de junio sino durante todo el año, es nuestra prioridad escuchar las voces de las personas negras, buscar políticas y procedimientos más equitativos y seguir dando cada paso a futuro con nuestros valores en mente.