4 min read
Making Transit America's First Choice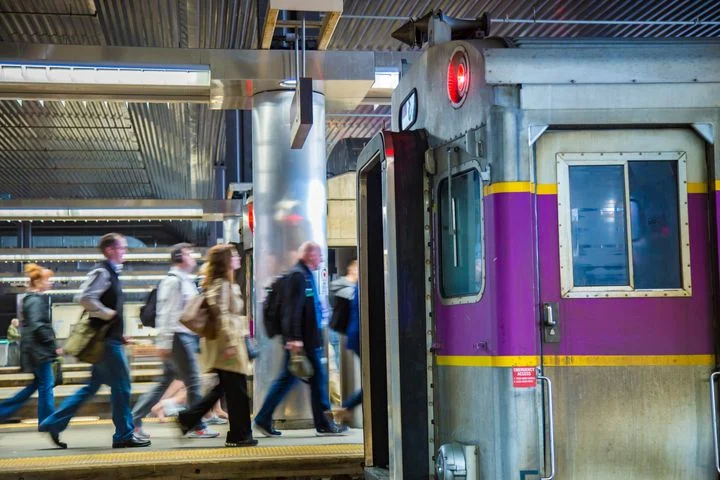 This article was original published on November 10, 2021 in Metro Magazine.
Opportunities can feel few and far between these days, which is exactly why the U.S. must seize the one it was recently handed: a rare chance to give public transportation the makeover that current passengers have long demanded and that which there is a latent demand for by potential passengers.
Public transportation is poised for an unprecedented comeback — one that seemed unfeasible just a few years ago. Pre-pandemic, ridership on America's buses and subways had been steadily declining. That's no surprise, given our infrastructure's state-of-good repair backlogs and network designs that make using public transit in the U.S. feel second compared to other developed countries. But thanks to federal stimulus dollars and the near certainty of additional funding from a landmark infrastructure bill, the U.S. has an opportunity to reimagine and future-proof its transit systems.
The most evident issue facing public transit agencies is depleted revenues as ridership slowly rebounds. Attracting new riders — and retaining them — is no small task and many agencies may be faced with the unenviable option of cutting service to balance budgets. This can create a "death spiral" for transit — a self-fulfilling prophecy that only further chills ridership for years. As the impacts of climate change continue to devastate regions around the world, it's essential that we reduce our dependence on cars and trucks and expand the menu of mobility options available.
Consider the service offering
After the Great Recession, austerity measures meant two out of three large public transit agencies had to cut service and more than half were forced to raise fares. The massive cuts drove consumers away, hobbling transit agencies for years while the impact on traffic and the environment in a given region worsened. But one city saw opportunity, and in 2015, Houston invested in a bus network redesign that prioritized uncomplicated, localized, and frequent rides. The practical changes helped the city become one of the few in the country to report increased bus ridership. And the principle should not come as a surprise. Just like highway expansions induce more car ridership — and ultimately more traffic — frequent, efficient, and easy to understand transit systems can also attract more users.
Following the pandemic, transit systems need to reconsider their passenger experience and better understand their mobility needs. Moments of disruption, like recession or pandemic, are opportunities to change consumer habits as demonstrated by the Houston example.
Now is the time to capture the customers who are reevaluating their pre-pandemic routines, and are craving a more thoughtful, intentional way to move from Point A to Point B. Cities and transit agencies need to consider whether their former commuter-oriented timetables are meeting the future need of needs residents. More Americans than ever are now commuting at off-peak hours while municipalities expand local traffic networks, improve sidewalks, and install more bike lanes.
Consider that more Americans are traveling our highways on weekends than weekdays. And yet most public transit systems operate approximately half the service on weekends as weekdays. If mobility habits are changing, and they appear to be, we need to reevaluate our mobility paradigms.
A Great Transit Migration is possible with the right public transportation investments, especially if it's driven by changes that reflect the individual needs of any given area.
Give passengers better amenities
Amenities are important for attracting new transit riders. Many of transit's future passengers won't be commuters since the majority of all journeys in the U.S., whether they be in a car or with shared services, are for reasons other than commuting. Passengers are running errands, going to school, taking leisure journeys to urban centers or out to rural destinations like breweries or parks. These passengers will benefit from easy end-to-end trip planning and payment, a comfortable passenger experience, friendly staff, and sensible fare structures.
When ordering train cars and buses, planners need to consider the details and not forget the little things like outlets, Wi-Fi hotspots, large windows, and clear signage. Even the exterior design of buses can help make services more attractive. For example, covering the wheels as part of the bus exterior can make a bus look like a trolley car. This is a key aesthetic feature of several electric bus rapid transit (BRT) networks Keolis operates in France.
Finally, ensuring fares stay competitive with driving is critical. Raising fares hurts already marginalized communities further while incentivizing continued car use by motorists. Fare policies ought to reflect this reality and also be simple enough for infrequent users to understand. Imagine a passenger trying to go from a city center to a suburb — they should be able to reach their destination using one affordable and predictable fare.
New and flexible fare products, business partnerships, and rewards programs are good for passengers, which is good for our communities. Public transit agencies need to employ every tool at their disposal to attract old and new riders as the country continues to reopen from the pandemic.
Forging ahead
The pandemic was an isolating, lonely time for many people. Now, lockdowns are loosening and people across the country are desperate to reconnect with the world outside their homes. Transit use helps enable human connections that American's need right now. It's a time for reinvention and discovery, when the prospect of making a new friend on the subway or taking in the scenery with a train trip are excitingly real possibilities.
The importance of this work cannot be understated. Traffic in many regions has already returned or surpassed pre-pandemic levels. This is troubling news as the impacts of climate change are more evident every day. Highways and major traffic corridors in cities and towns emit harmful greenhouse gas emissions, cause relentless noise pollution, and are a critical public safety risk.
The good news is we have an opportunity to improve public transportation and seizing that chance will create more opportunities going forward — more job creation as we build out networks, intentionally designed cities that are sustainable, and more access to enjoy every public ride they take.